From Autumn to Ashes - Dec 16th
Rose Tattoo - Feb 16th
Jeff Rosenstock - SOLD OUT!
From Autumn to Ashes - Dec 17th SOLD OUT!
Verbal Assault
Bitter Branches / Punitive Damage
March 13, 2022
Saint Vitus
$20
American hardcore punk rock from Rhode Island!
Nervous Eaters
Idolizers / Mala Vista / DJ Josh Styles
One of Boston's first punk/new wave bands!
November 20th
Our Wicked Lady
$20
Human Impact
(mbrs: Cop Shoot Cop, Unsane, Swans)
Live Skull / Couch Slut
A band out of NYC
Nov 26th
Market Hotel
$20
Kool Keith
December 10th
Drom
$23
Keith Matthew Thornton (born October 7, 1963), better known by his stage name. Kool Keith is an American rapper and record producer from The Bronx, New York known for his surreal, abstract and often profane or incomprehensible lyrics. Kool Keith has recorded prolifically both as a solo artist and in group collaborations. Kool Keith is generally considered to be one of hip-hop's most eccentric and unusual personalities ~Wiki
Pissed Jeans / Melissa / Sunk Heaven
Pissed Jeans is an American hardcore punk band from Allentown, Pennsylvania. The band claims to play "loud, heavy, noisy, punk rock" and is influenced by 1980s hardcore punk and post-hardcore bands ~Wiki
January 29th
Market Hotel
$20
Mathias Kunzli / Shahzad Ismaily
Swiss drummer, percussionist and composer Mathias Kunzli has performed and recorded all over the world with Regina Spektor, Moby, Lauryn Hill, Yo-Yo Ma Silk Road Ensemble, Vieux Farka Toure, John Zorn, to name a few. ~premiumbeat.com
Shahzad Ismaily was born to Pakistani immigrant parents and grew up in a wholly bicultural household. While he holds a masters degree in biochemistry from Arizona State University, he is a largely self-taught composer and musician, having mastered the electric and double bass, guitar, banjo, accordion, flute, drums, various percussion instruments and various analog synthesizers and drum machines. ~allaboutjazz.com
November 17th
August Laura
$15
Max Gregor (Lemura) + Mikey Erg
Nov 22
August Laura
$13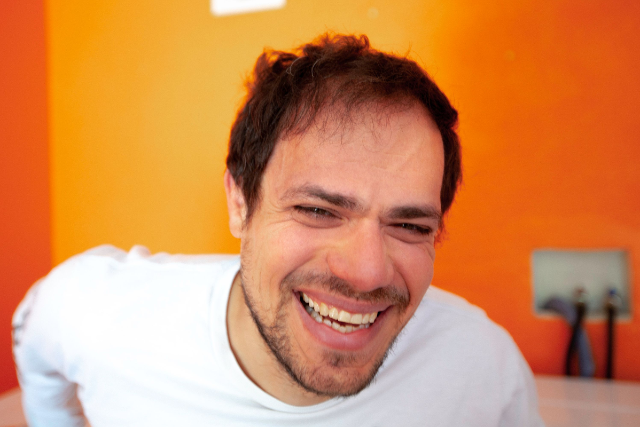 Jeff Rosenstock performs SKA Dream
/ Oceanator / Slaughter Beach Dog
Nov 26th -- SOLD OUT
Warsaw
$20
Jeff Rosenstock
/ Oceanator / Slaughter Beach Dog
Nov 27th -- SOLD OUT
Warsaw
$20
Jeff Rosenstock
/ Oceanator / Slaughter Beach Dog
Nov 28th -- SOLD OUT
Warsaw
$20
Tim Berne /
Nasheet Waits Duo
December 2nd
August Laura
$20
Field Day
(ex Dag Nasty + Descendents)
The Shooting Gallery / The Deadline
Dec 2nd
Market Hotel
$20
Nita Strauss
Black Satellite / Marc Rizzo / You Bred Raptors?
Nita Strauss is an American rock musician. She is the current touring guitarist for Alice Cooper and has a successful career as a solo artist. Strauss was the first female signature artist with Ibanez guitars and is regularly featured on the covers of worldwide print magazines including Guitar World and Guitar Player. ~Wiki
December 7th
Market Hotel
Shake It Off: Taylor & Friends Dance Party
December 11th
Market Hotel
$13
From Autumn To Ashes
TWO NIGHTS! Dec 16th & Dec 17th
*Dec 16th with Shai Hulud / Total Meltdown
Dec 17th - Sold Out!
From Autumn To Ashes returns to headline NYC for the first time in 5 years! Dec 17th SOLD OUT! Second night added by overwhelming public demand.
Dec 16th. Get tickets now!
Market Hotel
Piebald /
Nathan Gray & The Iron Roses / Mikey Erg
Piebald was an American emo band. Piebald started as a hardcore band in Andover, Massachusetts, out of the same scene that produced Converge and Cave In. ~Wiki
December 20th
Market Hotel
$25
Rose Tattoo / The Hots
*TWO NIGHTS*
Market Hotel
Feb 15th w/Metalleg
Feb 16th w/The Sweet Things
Doyle
Doyle Wolfgang von Frankenstein is an American guitarist best known for his material with the horror punk band the Misfits and his own band eponymously named Doyle.~Wiki
April 8th, 2022
QXT's
$25
HTRK
May 1st
Market Hotel
$16
June of 44 /
Wørmhøles
Oct 21, 2022
Poisson Rouge
From $31
Wanderstar Presents
Alice: Down The Wander Hole
November 19
Bushwick Public House
$10
Pearl Sugar / Griffy Jones and The Phantom Band /
Niamh / Catherine Landeta
November 19
Bushwick Public House
$12
Urban Waste / The Car Bomb Parade /
Blackout Shoppers / Bastard Clan
December 11th
Bushwick Party House
$10
Pasture / Omelas /
Variants / Robert Leslie
Dec 18
Bushwick Public House
$10
Niles Abston's Basement Fest
Feb 17-19
Bushwick Public House
$20-65
Website powered by Network Solutions®