Days N Daze - Oct 22nd

The Songs of Big Star - Nov 7th
Rose Tattoo - Feb 16th
Taylor Swift Boat Party - SOLD OUT!
Jeff Rosenstock - SOLD OUT!
Blood Incantation - SOLD OUT!
From Autumn to Ashes - SOLD OUT!
I Hate LA
Parham Tonkaboni /
Rick Rocha / Honor Levy
LA Vandyke / Ben Jenkins
September 15th
August Laura
$10
Oscar Noriega Quartet
Oscar Noriega / Marta Sanchez / Chris Tordini /
Jason Nazary
Oscar Noriega is a multi-instrumentalist and composer living in Brooklyn NY. He plays alto saxophone, clarinet, bass clarinet and drums
October 28th
August Laura
$15
Richard Lloyd Group (Television)
Richard Lloyd is an American guitarist, singer and songwriter, best known as a founding member of the rock band Television ~Wiki
September 16th
Our Wicked Lady
$20
The Giraffes / Netherlands /
Skull Practitioners / Cold Dice
"Metallica and Black Sabbath are the obvious touchstones, but the [Giraffes] rhythm section clearly owns a copy of The Who's Greatest Hits as well. Drug addiction and soccer riots provide fodder for the lyrics, while the flammable guitar work could have only come from someone that's walked some of life's hard roads."
~SpinMagazine.com
September 24th
Our Wicked Lady
$12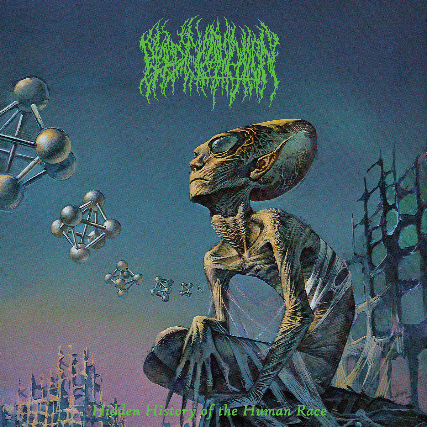 Blood Incantation
Atmospheric Death Metal band formed in 2011
September 24th - SOLD OUT
Market Hotel
$22
Ship It Off!
A Taylor Swift Party Cruise!
Limited Capacity Boat Party! Departs at 7pm sharp 6:55 final boarding. Dance party down the East River to the Statue of Liberty.
September 30th
Aboard The Cosmo
at Sky Port Marina
$35
Sour Prom
Heaps of Olivia Rodrigo & Taylor Swift
plus similar artists
Prom decor
Prom pics
Dressing up is encouraged but not required
Free goodies while supplies last
October 9th
Market Hotel
$15
Disciples of Verity
ft. Corey Glover: Living Colour
and Corey Pierce: God Forbid
A new brand of heavy for a new brand of rock
October 20th
Our Wicked Lady
$18
Cyro Baptista
Cyro Baptista is a Brazilian percussionist in jazz and world music. He creates many of the percussion instruments he plays. ~Wiki
October 20th
August Laura
$20
Days N Daze / Bridge City Sinners
Crazy and the Brains / Cop/Out
Days N' Daze is an American band formed in Houston, Texas performing a type of folk punk they have called 'H-Town Thrashgrass'. Promoting a strong DIY ethic, Days N' Daze independently records, produces, and promotes all their own music. Song themes range from anarchism and environmental issues to anxiety, alcoholism, and parties. They are known for their energetic live shows. Days N' Daze have toured extensively in the US, Canada and Europe, playing anything from house shows to festivals, playing alongside the likes of Leftöver Crackand Weezer. ~Wiki
October 22nd
Market Hotel
$20
Jon Spencer and The HITmakers
Jon Spencer is an American singer, composer and guitarist. He has been involved in multiple musical acts, such as Pussy Galore, Boss Hog, Heavy Trash and the Jon Spencer Blues Explosion ~Wiki
October 24th
Market Hotel
$25
Witch Taint / Spellbook /
Sabbath Warlock / Mighty High
October 28th
Our Wicked Lady
$13
Otep
Otep Shamaya is a cultural anomaly. An award winning writer, musician, performance artist and activist for LGBT rights and animal welfare. REVOLVER MAGAZINE has called her one of the most prominent voices for social change since Woodie Guthrie.
Nov 2nd
Market Hotel
$20
The Songs of Big Star
A one-of-a-kind acoustic, orchestrated performance featuring Jody Stephens (Big Star), Mike Mills (R.E.M), Ken Stringfellow & Jon Auer (Posies, Big Star), Ira Kaplan (Yo La Tengo), Chris Stamey (dB's), Brett Harris & Charles Cleaver (Big Star's Third), Crispin Cioe (Uptown Horns) & The Occasional String Quartet.
November 7th
St. Ann & The Holy Trinity Church
$45 - $65
Emo Night Karaoke
November 13th
Our Wicked Lady
$13
Live Band!
No One and The Somebodies
Alberta / Old Table ReUnion /
The Drinkers Themselves / Frida Kill
20 Year Anniversary and Record Release Show!
November 13th
Market Hotel
$12
Elita
Emma Harvey, known as Elita, Elita Harkov, or Yungelita, is a Canadian Instagram model, singer, songwriter and actress. ~wiki
November 16th
Trans-Pecos
$15
Nervous Eaters
One of Boston's first punk/new wave bands!
November 20th
Our Wicked Lady
$20
Human Impact
(mbrs: Cop Shoot Cop, Unsane, Swans)
A band out of NYC
Nov 26th
Market Hotel
$20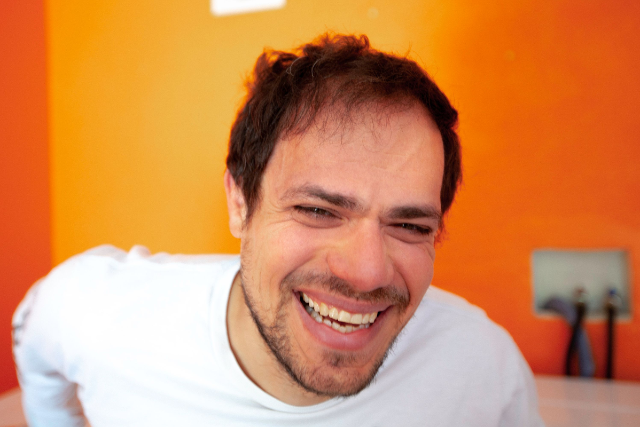 Jeff Rosenstock performs SKA Dream
/ Oceanator
Nov 26th -- SOLD OUT
Warsaw
$20
Jeff Rosenstock
/ Oceanator
Nov 27th -- SOLD OUT
Warsaw
$20
Jeff Rosenstock
/ Oceanator
Nov 28th -- SOLD OUT
Warsaw
$20
Tim Berne /
Nasheet Waits Duo
December 2nd
August Laura
$20
Field Day
(ex Dag Nasty + Descendents)
Dec 2nd
Market Hotel
$20
Shake It Off: Taylor & Friends Dance Party
December 11th
Market Hotel
$13
From Autumn To Ashes
TWO NIGHTS! Dec 16th & Dec 17th
*Dec 16th with Shai Hulud / Total Meltdown
Dec 17th - Sold Out!
From Autumn To Ashes returns to headline NYC for the first time in 5 years! Dec 17th SOLD OUT! Second night added by overwhelming public demand.
Dec 16th. Get tickets now!
Market Hotel
Rose Tattoo / The Hots
*TWO NIGHTS*
Market Hotel
Feb 15th w/Metalleg
Feb 16th w/The Sweet Things
Ladies of Punk Rock
Cherry Pop / Invading Species
In Circles / Mrs. Smith
Scenic and DJ Gorilla present Ladies of Punk Rock
September 17th
Bushwick Public House
$12
Vibe Nights
Xavi Got Bands / Novakaine
October 1st
Bushwick Public House
$20
Kepi Ghoulie
Jeff Alexander aka Kepi Ghoulie is the former frontman and bassist of the Groovie Ghoulies, a pop punk band from California.
October 6th
Bushwick Public House
$12
pulses., With Snails Ahead, p.s. you'redead
Pulses. from Northern Virginia: mentally post-hardcore smoothed out on the emo tip with a pop feel appeal to it
October 9th
Bushwick Public House
$10
Website powered by Network Solutions®